Virtual Design Consultations:
This online interior design services offer virtual consultations where you can discuss your design preferences, budget, and specific needs with a designer.
Room Layouts and Designs:
Designers can provide you with detailed room layouts and designs based on your input. They may suggest furniture, colour schemes, and decor items.
Shopping Lists:
Online interior design services often provide shopping lists that include links to products and furniture items that match the proposed design.You can Product from our Shop also.
Mood Boards:
We create Mood boards or concept boards to help you visualise the design direction. 3D Designing:
We provide Proper 3D renderings or visualisations of the proposed design, so you can see how it will look in your space before making any purchases.

Communication and Collaboration:
We Provide you a communication with the designer through online platforms, making it easy to share ideas, provide feedback, and collaborate on the project.
Budget Management:
We will help you to manage your budget by providing cost estimates and helping you find budget-friendly options. DIY or Full-Service Options: Depending on your needs and budget, you can choose between DIY design guidance or full-service options where the designer manages the entire project, including hiring contractors and overseeing installations.
Building Design:
We will design buildings, whether residential, commercial, or institutional. This involves conceptualising the overall structure, layout, and aesthetics of the building.
Site Planning:
In Site Planning Architects consider the location and surroundings of a building, including factors like terrain, climate, and zoning regulations, to plan the best placement and orientation of the structure.
Structural Design:
Architects work with structural engineers to ensure that buildings are structurally sound and can withstand loads and forces. They design the framework and support systems of a building.
Sustainable Design:
Our Architects specialise in sustainable or green building design, focusing on energy efficiency, eco-friendly materials, and environmentally responsible design practices.
Interior Layout:
In this Service architects design the overall structure, they often collaborate with interior designers to plan interior spaces, including room layouts, flow, and functionality.
Regulatory Compliance:
In this service we will ensure that building designs comply with local building codes, safety regulations, and zoning laws.
Construction Management:
We also offer construction management services, overseeing the building process to ensure that the design is executed correctly and within budget.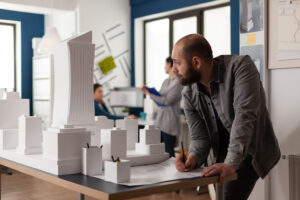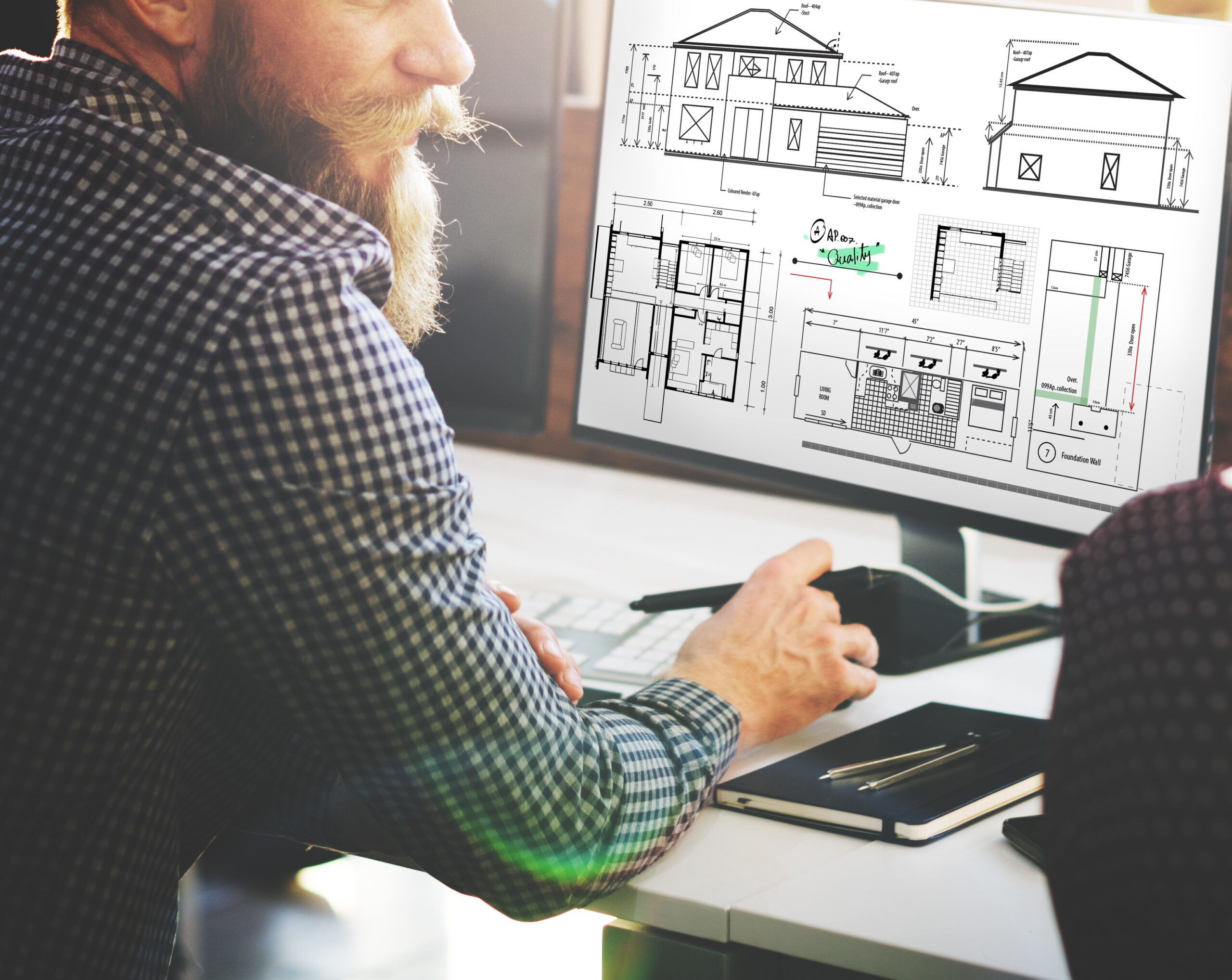 Space Planning:
Interior designers assess the available space and create floor plans that optimise the use of space while considering traffic flow, furniture placement, and functionality.
Color and Material Selection:
Interior designers help select paint colours, wall coverings, flooring materials, furniture, lighting fixtures, and other design elements to create a cohesive and visually appealing interior.
Furniture and Decor Selection:
Interior designers assist in choosing furniture, decor items, and accessories that align with the design theme and client preferences.
Custom Design:
Our interior designers offer custom design services, including designing bespoke furniture, built-in cabinets, and other unique elements tailored to the client's needs.
Lighting Design:
Designers plan the placement and selection of lighting fixtures to create the desired ambiance and functionality within a space.
Project Management:
Interior designers often manage projects, coordinating with contractors, vendors, and other professionals to ensure the design is implemented as intended.
Commercial Design:
Interior designers specialising in commercial spaces work on projects like offices, retail stores, restaurants, and hotels, focusing on creating functional and appealing environments for businesses and customers.
Residential Design:
Residential interior designers work on homes and apartments, catering to the needs and preferences of homeowners to create comfortable and stylish living spaces.
In a turnkey interior project, we will take full responsibility for all aspects of the interior design and construction process, from conceptualization to completion. Here's how it typically works:
Initial Consultation: The client discusses their interior design requirements, preferences, and budget with the Interior Designer. Design and Planning:We create a design proposal, including layout plans, colour schemes, material selections, and any other design elements. The client approves the design concept. Procurement and Material Selection: We handle the procurement of all necessary materials, furniture, fixtures, and decor items based on the approved design. Construction and Installation: We are manages the entire construction and installation process, including structural work, electrical and plumbing systems, flooring, walls, ceilings, lighting, and the placement of furniture and decor. Quality Control:Throughout the project, we ensure that the work is completed to the client's satisfaction and meets industry standards and regulations. Project Management: We handle project management tasks such as scheduling, coordination of subcontractors, and site supervision to ensure that the project progresses smoothly. Handover: Once the interior is fully constructed and decorated, the client receives a "turnkey" solution. They can simply walk into the finished space and start using it immediately, without needing to hire additional contractors or designers. Post-Completion Support:We also offer post-completion services, such as maintenance, repairs, or adjustments to address any issues that may arise after the project is finished.
Turnkey interior services are popular among clients who want a hassle-free and streamlined approach to interior design and construction. It simplifies the process for clients who may not have the expertise or time to manage individual contractors, designers, and suppliers. Additionally, it ensures a cohesive and professionally executed interior design concept from start to finish. Vakshana Interior ensures a successful outcome for your interior project.
In product designing we will create and select furniture, fixtures, and other tangible items that are used to enhance and complement the interior spaces of a building. It involves designing and choosing products that not only serve a functional purpose but also contribute to the overall aesthetics and ambiance of the space.
Example of product Designing:
Furniture: Chairs, tables, sofas, beds, cabinets, and other pieces of furniture.
Lighting: Lamps, chandeliers, sconces, and other lighting fixtures.
Flooring: Carpets, rugs, tiles, and hardwood flooring.
Decorative Accessories: Artwork, vases, mirrors, and decorative objects.
Textiles: Curtains, drapes, upholstery, and cushions.
Our Team will design every single product for you, as per your choice. We will customise your product, and will give it to you on time. Vakshana Interior gives you full assurance that there will be no compromise in the quality of your product and we will provide you with excellent and good quality.
IF YOU WANT EXCLUSIVE PRODUCT YOU CAN ALSO BUY FROM OUR https://vakshana.shop/
In custom solution Vakshana Interior refers to a tailored or unique design approach that is specifically created to meet the individual needs, preferences, and requirements of a client or a particular space. It involves designing and creating bespoke elements, layouts, and features that are not off-the-shelf or readily available in the market. Custom solutions are often used to achieve a high level of personalization and functionality in interior spaces.
Examples of custom solutions in Vakshana Interior can include:

Custom-built kitchen and bathroom cabinetry to fit unique spaces and storage needs.
Bespoke furniture pieces designed to match the style and size requirements of a room.
Custom-designed lighting fixtures that enhance the ambiance of a space.
Built-in shelving and storage units that optimise space usage.
Custom window treatments tailored to the window size and style of a room.
Custom wall treatments, such as murals or hand-painted designs.
In Custom solutions we involve the creation of unique, tailored, and personalised design elements to address the specific requirements and preferences of clients. These solutions often result in spaces that are both functional and visually distinctive.